NaxToView is the 3D viewer of NaxTo for FEA (Finite-element analysis). Compatible with NASTRAN, ABAQUS and ANSYS binary files.
It is a handy 3D postprocessor to manage graphically your models and results with useful features:
Easy filtering
Selection and scripting
Multi-window
PDF-3D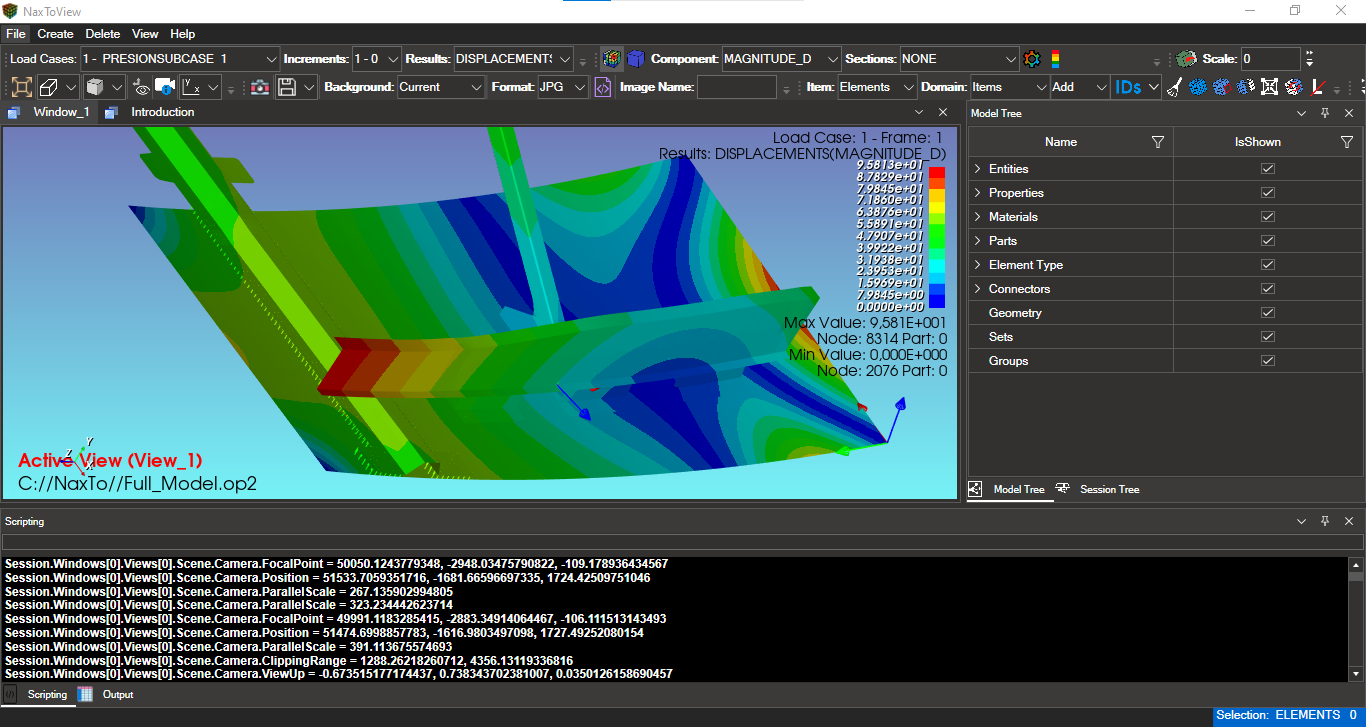 Selection to MS Excel
Want to take your selection to MS Excel? What you select is what you take into MS excel as formulas that are connected to your results files (not just a copy paste!).
PDF 3D views
The PDF 3D report generator works like a charm inserting your 3D views from NaxToView inside a portable format as PDF. Share with your colleagues, customers and suppliers with no need for licesnes other than Acrobat reader.
Also we can customize it for you adapting to your tools and method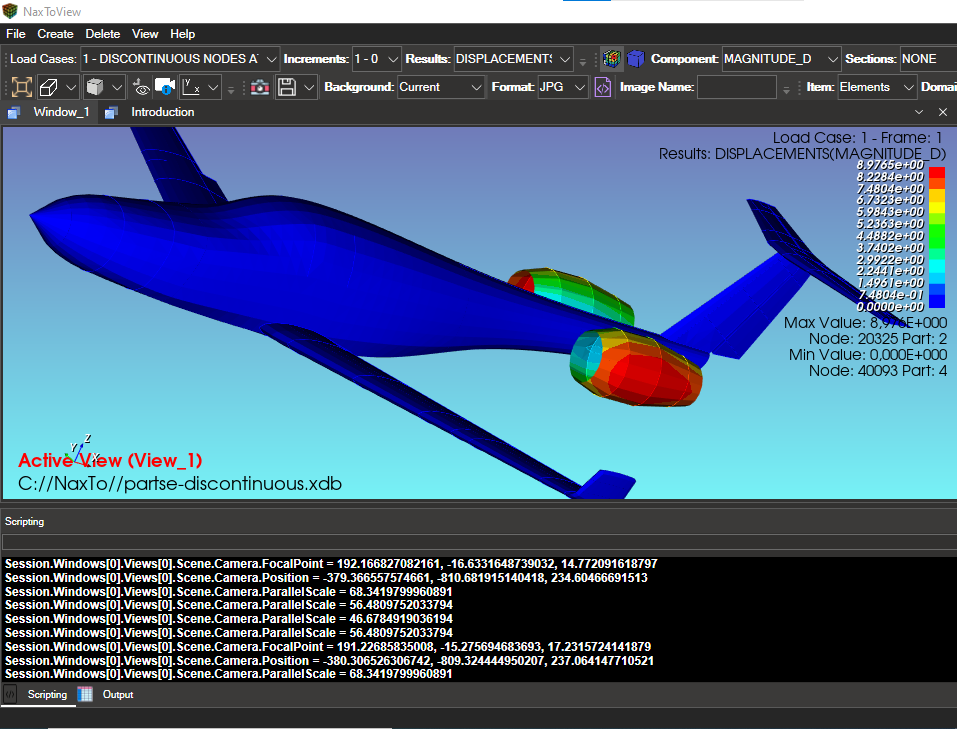 Scripting
Through scripting in Python you can manage the 3D postprocessing. Also logs are saved in script text format, so you can recover your sessions immediately.