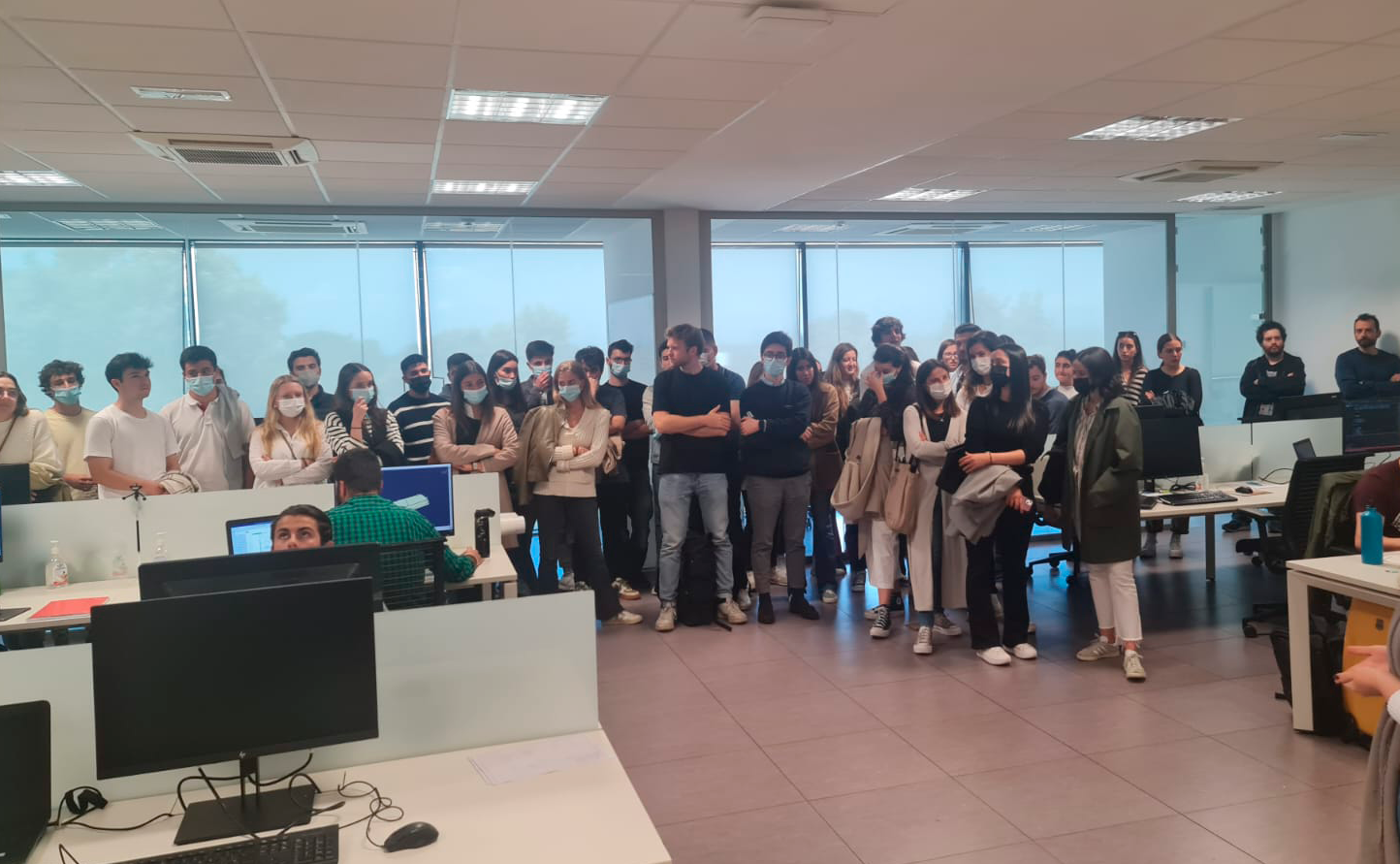 15/05/2022
Students of Master in Industrial Organizational Engineering visited our offices
Past week we received happily the visit of students of Master in Industrial Organizational Engineering from Technical University of Madrid,
They came to our facilities with friend and Ph.D. Professor Mr. José Antonio Blanco to know us and talk a little bit about technology, customer centric approach, innovation and other relevant topics.
We were very happy to speak about the fields we work in such as Structural Analysis, CAD Design, and Software development.
Proudly showed NaxTo, our productivity software suite for Structural Analysis, to such a distinguished public 😊
We wish you guys all the best for your professional future. We look forward to meeting you along the way!