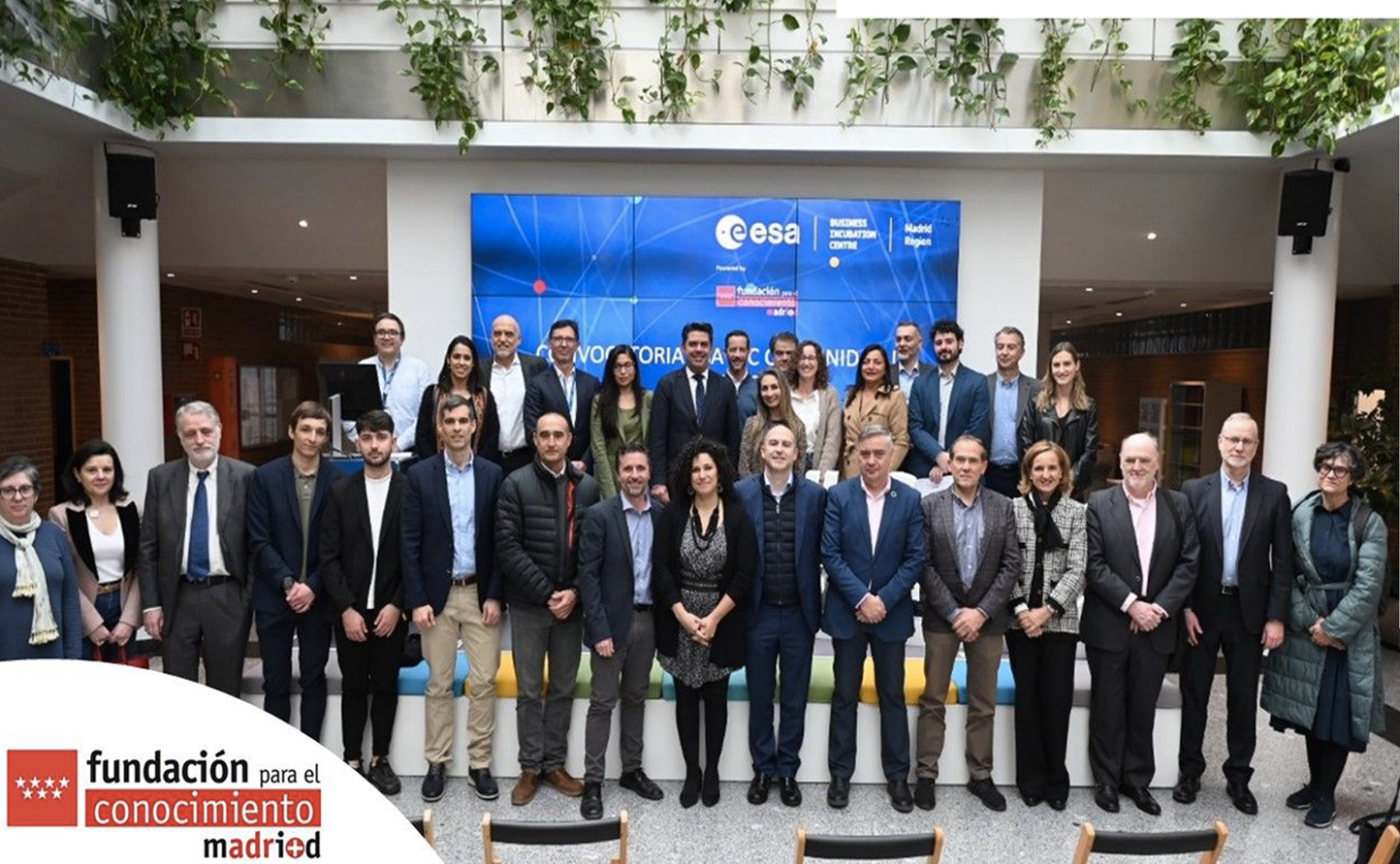 22/02/2023
IDAERO attended the presentation of the new Call for the ESA BIC Madrid Region Community of Madrid
Yesterday, 21st February, the presentation of the new #ESABICMadridRegion Comunidad de Madrid took place at Thales Alenia's facilities, where Antonio Ena told us about our totally positive experience as a veteran company in the #ESABICMadridRegion.
Many thanks to Stephane Terranova, Lara Arche, Oriol Casas Thió for hosting us at Thales Alenia, and for telling us about the IMAGIN-e project on which they are working with so much passion and enthusiasm.
During the event, the prizes of the "Copernicus Masters - The Earth Monitoring Competition" of the Community of Madrid were awarded to the winner of the 2022 edition AIOFAR and to the semi-finalists Drive2Park and Savestars Consulting.
Thank you very much Carlos Romero, Eduardo Díaz and Federico Morán Abad. Being part of the #ESABICMadridRegion and having your support and that of the Fundación para el Conocimiento has helped us a lot to grow and learn as a company.
Good luck to all the candidates for this ESA BIC 2023 call, it is worth trying!